Our objective is to provide the understanding needed to make better use of existing materials, to use new materials, and to combine materials in new ways.
 Context
Every structural system relies on materials. These materials are sometimes used in isolation; more often they are used in combination to create multi-material systems. The enormous quantities in which we use materials in the built environment mean that what we use and how we use it can have huge impacts, on us and on the world around us.
Theme
Understanding the behaviour of materials and the development of meaningful constitutive models is key to all structural modelling. We investigate ways in which single material systems behave and how to combine complementary materials into systems that allow us to make best use of the properties of each material.  We are not only interested in the short-term behaviour of materials and material systems under ideal conditions, but also the time dependent behaviour of structures subjected to long-term loads, cyclic loading and all manner of environmental factors.
Example areas
material behaviour of glass, concrete or timber 
constitutive modelling
façade panel systems
fabric formed concrete    
FRP strengthened concrete        
Academic Staff 
Emeritus Staff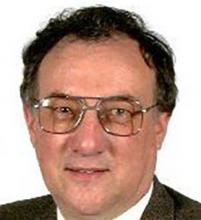 Affiliated Staff
Dr Pieter Desnerck      Dr Mauro Overend